CORONA VIRUS ADVISORY: COVID-19
Posted on 3/20/20 in
News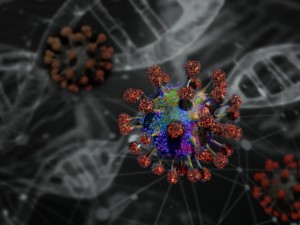 COVID-19 update 03-20-20:
In abidance with Mayor Garcetti's "Safer at Home" emergency order, IPAM is stopping all in-person activities.  This order is in effect as of 11:59pm March 19th 2020 and will remain applicable until April 19th. This period could be extended [or shortened, though this is unlikely]. The IPAM building will be closed for all participants after March 20th 2020 through the duration of the order.
The City of LA FAQ page is a very good resource on the topic and we encourage you to visit the site.
The earlier directive on IPAM current program (High Dimensional Hamilton-Jacobi PDEs) still applies: IPAM will be closed to new visitors until June 12, 2020.  All workshops that are part of our current program will be moved online completely, and all travel associated to these workshops should be cancelled.  All in-person activities are cancelled and all group activities will be happening virtually.
It is unclear at this point how the COVID-19 crisis will affect the reunion conferences at Lake Arrowhead.
For programs after June 12th, including the Graduate Summer School, RIPS LA, and G-RIPS, we are operating under the assumption that these activities will take place as planned in some form.  If any future changes to these events become necessary, we will communicate these to you at least 3 weeks before the event.
IPAM visitors exhibiting symptoms of COVID-19 infection should consult a medical professional, as appropriate, and stay home.
We are closely following the latest developments, and all of our future actions will be in accordance with guidelines provided by UCLA, the CDC, and the NSF. We will continue to provide information on any new developments that would impact the campus, and take action to ensure the health and safety of the IPAM community. This page will be updated weekly, or as the situation warrants.
The link to the UCLA COVID-19 website is: https://www.bso.ucla.edu/